Jessica Re'nee Johnson
She was born in 1979 to Linda Appleton and David Johnson. Jessica was a beautiful woman who never went unnoticed. She was always dressed up for the occasion. She was always outgoing, energetic, loved people and was fun to be around. Jessica was a single mom who took care of her kids without child support. She loved her two kids with all her heart. They were everything to her.
In 2017, Jessica moved in with her parents
, who were always there for her and the kids. Jessica started hanging out with the wrong crowd. Her choice in men had also change. Jessica used to be extremely picky and careful when choosing her suitors, however, her last to boyfriends were allegedly controlling, mean and narcissistic
.
On May 31st, Jessica left her home to visit her on-again, off-again boyfriend, Garland Hart. In their relationship, the bad out weighed the good. According to Jessica's family and friends, Hart was physically and emotionally abusive to Jessica. She had even commented to them that "This guy is going to kill me." Allegedly, Jessica stayed
near Hart because she helped him recover from heroin overdoses. She was afraid if she was not there with him, he would die.
On June 1st, Jessica called one of her friends. She was in hysterics as she explained that she was locked in the bathroom of the house she was staying in. She was afraid of Hart and wanted to be picked up. Jessica's friend did show up, but after about 35 minutes the friend left without Jessica.
Jessica also talked to her mother over FaceTime and said she was coming home soon. That would be the last time her mother would ever talk with Jessica.
After 6 p.m. that evening, all the occupants of the house where Jessica was staying, claimed that she vanished.
On June 2nd, 37-year-old Jessica was found dead by a postal worker.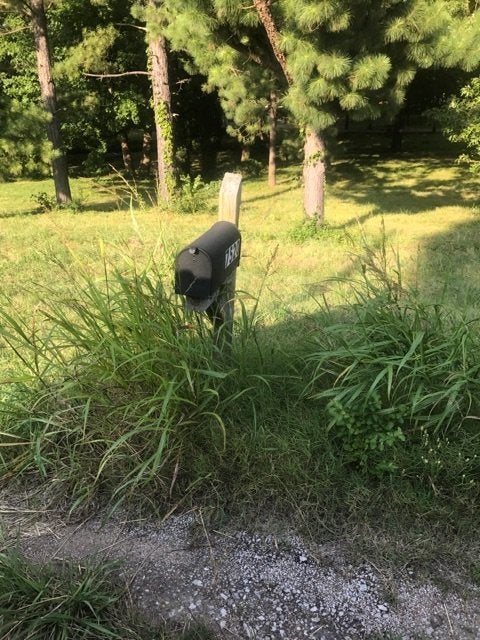 She was found kneeling and tied to a waist high mailbox with her shoestrings fastened as a noose around her neck. She was at a home less than five miles from her parents house.
The preliminary cause of death was a suicide caused by asphyxiation. Jessica's family and friends never believed that it was a suicide, not even for a second. It is unfathomable for them to think that Jessica would do this out for the whole world to see. Jessica was always well groomed and dolled up, but when she was found deceased, she didn't have even a speck of makeup on. Plus, they said that Jessica loved life and her kids way too much to end it all. Furthermore, she didn't seem depressed and if she had killed herself, they don't think she was capable of doing it the way she allegedly did. Family and friends said that if Jessica had wanted to take her own life, she would have used pills and would have went to sleep like sleeping beauty.
Statistically, women are more likely to take their life by taking pills.
Even though the death certificate said that no autopsy was preformed, with the help of forensic scientist Dr. Maurice Godwin, Jessica's family found out that a partial one was done.
It turned out that Jessica had meth and Xanax in her body when she died. And some people think that this might be a reason why her case was not treated as a homicide investigation.
Jessica's family had her cremated due to financial difficulties, so a second autopsy couldn't be preformed. At the time, her family thought that the police had all the evidence they needed to investigate death.
Godwin think doesn't that the way the noose was positioned around Jessica's neck that she could have passed out, let alone die. He doesn't think it would have put enough pressure to cut off her air supply. He said that in the position Jessica was in, the brunt of the pressure was on her cheekbone. This would have been excruciatingly painful and she would not have been able to put up with that while waiting for death to come.
Jessica's purse was found in her lap with her hand resting on it. Godwin doesn't see how someone struggling for air would not have been grabbing at her own throat. He also thought it was suspicious that her hair was ensnared in the shoelaces.
Godwin also pointed out that if indeed the shoelace had cost Jessica her life, it should have left a nasty scar behind. Supposedly there was very little evidence that she had the shoelaces around her neck. He also doesn't understand how Jessica could have physically tied the knot in the shoelaces in the cover of dark. Godwin isn't the only one to think this way either.
Former Memphis police officer, Rome Moreno, thinks it was impossible for Jessica to tie such a precise knot in the pitch black. He also thinks that the mailbox wouldn't have stood up against the weight and the force of a struggle. There were plenty other low lying limbs from trees close to the mailbox that Jessica could have used to hang herself from, instead of using such an awkward object.
Moreno and Goodwin both think that Jessica's suicide was staged.
Moreno also said that authorities had corrupted the crime scene. They had parked too close to it and trampled all over it. He believes that potential witnesses were ignored as well, since one of the neighbors of the house Jessica died in weren't questioned. And speaking of the house were Jessica died, police never looked at or acquired the surveillance footage from the camera mounted on the outside of the home. Allegedly, the owner of the house kept changing stories about what happened to the footage of Jessica's last moments.
Items containing potential evidence were returned right away to the family, instead of being kept in police custody.
The shoes that Jessica was wearing had possible blood spatter on the side towards the bottom.
Her purse was also one of the items that had been returned. The metal connecting the strap had been broken off.
Jessica also had holes in her hands, along with bruises, and a possible shoe print.
Goodwin wanted the police to swab the shoelaces and test them for possible DNA evidence. This proved to be impossible because the police had lost them while in their custody, along with the necklace that Jessica was wearing when she died.
The clothes that Jessica was wearing when she died are also gone. They were sent to the funeral home director in a bio-hazard bag and were burned.
Jessica's family can't look into her phones for potential answers either.
Garland Hart
changed the code on Johnson's phone and is the only person who knows the code. He hasn't been cooperative with the family.
Jessica's 19-year-old son received a text from his mother's phone at 3:29 a.m. the day she died. This was either moments before she died or right after.
One of Hart's friends as well as his new girlfriend don't think that he could have harmed Jessica, let alone kill her. That girlfriend also claims that he was with her when Jessica died. Ironically, Hart had a warrant out for his arrest for domestic violence against the girlfriend.
Hart claims he had no involvement in Jessica's death, but he as well as his friend, think that Jessica wouldn't do that to herself either.
Jessica left two wonderful children. Her family will not stop fighting for justice for Jessica and the truth.
If you have any information related to the case, no matter how small, please email Jessica's mom at johnsonlinda536@gmail.com
In my opinion, she didn't hang herself from the mailbox. From what I've read, she seemed to intelligent to do that. I don't think ending her life that way would have turned out successful either. Even if you are trying to kill yourself, you still are going to freak out a little and struggle. i don't think the mailbox could've stood up in a struggle. It doesn't look to me like Jessica really struggled. i think she would have to have been incapacitated before being tied up. Then she would have been incapable of tying herself up at all. i also think that some of the people at that he house where Jessica died, have more answers than they are giving.
One thing i know for certain is, there are too many unanswered questions. Justice has not been served and until it is, Jessica's friends, family and people like me, will keep her story out there.
And i hope the guilt and the ghosts of the secrets haunt the souls of the culpable until they come forward with the truth.